MISSION STATEMENT
Our key objective is being dedicated to health, strength, and longevity. We, as a team, will achieve the following:
To listen to and understand the wants and needs of our students and families, and to address those wants and needs specifically.
To educate and train our students and families so that they are empowered to protect themselves and maintain optimal health.
To maintain an environment that gives each individual the opportunity to pursue and achieve a greater level of personal success and freedom.
To continually educate and train ourselves and update our skills in communication and instruction to maintain our commitment to excellence.
WMAA STAFF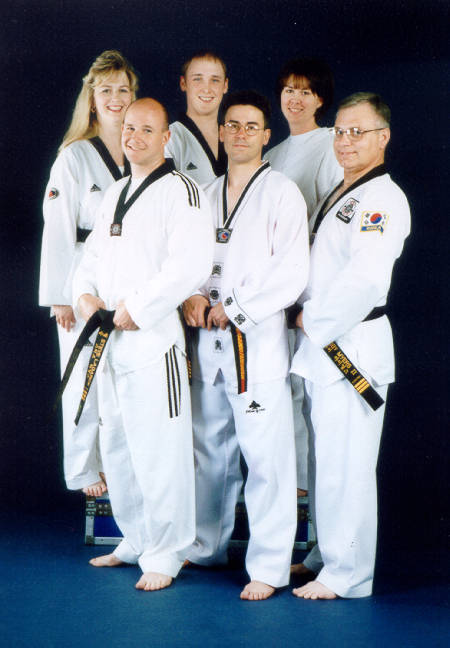 Back Row: Ms. Linda Roth, Mr. Darrel Rachow, Ms. Julie Donovan
Front Row: Mr. Steve LaGarce, Master Brett Rigdon, Mr. Bobby Myers

WMAA Secretary - 10 Years
Ursula Callahan

WMAA Webmaster
Glen R. Morris