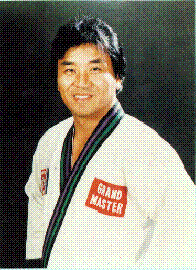 A Message From The Founder
I would like to welcome you to The World Martial Arts Academy.
In today's high-tech society, it is important for one to stand against modern hardships, maintaining fitness, both physically and mentally.
We at World Martial Arts Academy strive for happiness and success in life through the building of a healthy body and a strong mind.
We sincerely hope our Academy may serve and benefit you in any way possible.
Very Truly Yours,
Young-Chul Rho
Grandmaster
9th Degree Black Belt
---
Who Is Grandmaster Young Chul Rho?
Founder of World Martial Arts Academy
Internationally Certified First Class Referee, Instructor & Examiner
Highest Rank - 9th Degree Black Belt
Taught Special Forces in Korea, Europe, Hong Kong & 22 other countries
Over 30 years experience
1979 thru 1982 AAU Regional 8 states Chairman
1982 Director, U.S. Junior Olympic Championships
1985 Master-of-the-Year from World Martial Arts Federation
1988 U.S. Olympic Delegate for Taekwondo Team
1989 U.S. Head of Team of 1st International Junior Olympics
1990 Head of U.S. Senior National Team for 9th World Championships, Seoul, Korea
1992 Head of U.S. Collegiate Team, 3rd World University Championships, Guadalajara, Mexico
1994 Local Sports Coordinator, U.S. Olympic Festival, St. Louis, MO
1995 Featured on the cover of the Taekwondo Times Magazine
1992- Present President of Missouri Taekwondo Association
Featured on three Tae Kwon Do Times covers
Click on the covers below to read the article.
---