Martial Arts Enhancement Program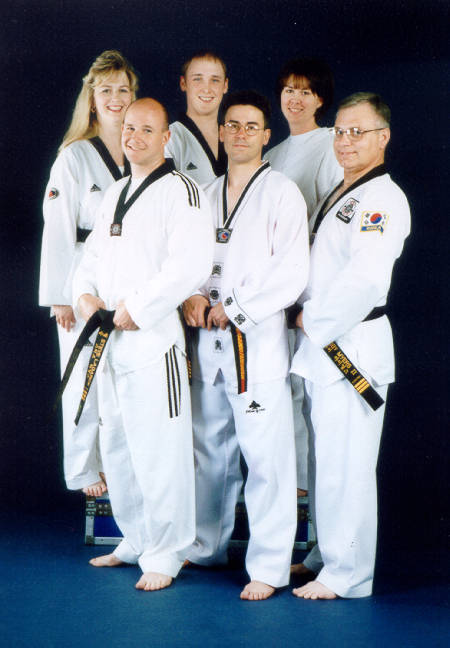 Private Instruction
Focus on individual interests
Convenient scheduling
Guaranteed success
Information
The Martial Arts Enhancement Program provides instruction for current members who would like to enhance a particular area of Taekwondo. This program allows you to select your own subjects and class times to fit your needs and schedule. Increase your martial arts knowledge and technique. Choose to learn in private or with a friend using our personal coaching program of individualized instruction.
Benefits of the Martial Arts Enhancement Program
Self-Defense – In today's world, criminal acts are committed at an alarming rate. Learning self-defense allows you to prevent attacks and have peace of mind in your daily life.
Weapon's Training – Martial arts weapon training is a great way to develop self discipline and balance. Take the opportunity to enhance your hand-eye coordination, develop fluid movements and learn a new area of martial arts.
Olympic Sparring – Sparring competition promotes the sports aspect of Taekwondo. Students can apply learned skills, drills and methods of practical applications in a controlled sparring atmosphere.
Breaking – Enhance a traditional aspect of Taekwondo. Students have the opportunity to practice techniques for perfection of speed, focus and proper implementation of power.
One Martial Arts Enhancement session is equivalent to 2-3 group sessions for attendance credit and official rank promotion certification.
Lessons available for individuals who have a learning challenge such as ADD or ADHD.
If you have special needs or concerns, please address these with a WMAA staff member.
See a WMAA staff member or call 636.928.0001 for prices