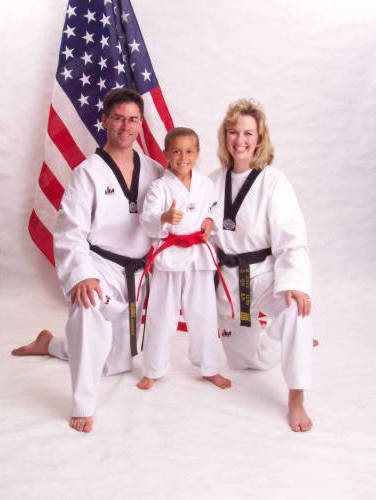 Pictured: Master Rigdon, Ms. Kohlfeld and Master Roth
Welcome to the World Martial Arts Academy web site. We provide quality
instruction in "WTF" style Korean Taekwondo. Let us help you
increase your self confidence, mental focus and physical fitness.
Click here for an audio welcome
from Master Rigdon!

Register To Win
Free Martial Arts Lessons!


Grand Master Rho | Master Rigdon | Master Roth | WMAA Instructors
TKD Training Tips | WMAA Information | School Locations | Taekwondo Benefits
Advertised Specials | Taekwondo Times | Student Handbook | Taekwondo History
Class Schedule | WMAA Calendar | Student Awards | TKD Pro Shop
Taekwondo Links | WMAA Site Map | Photo Gallery | Announcements





For further information, please Email us at: wmaa@worldtaekwondo.com

© 1998-2013 World Martial Arts Academy of St. Peters.

Produced by GRMorris Web Productions
webmaster@worldtaekwondo.com